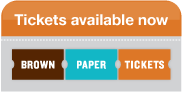 Is there a better way to start your Sunday than with a delicious stretch and a yummy brunch? Coexist Community Kitchen are teaming up with the in house Wellbeing team to do just that!
Following the instructions of our qualified yoga teacher Kara Hulin, ease in to your Sunday with an hour long yoga class and then move over to the Coexist Community kitchen to munch on a delicious brunch freshly cooked by us.
Kara has been influenced by yoga her whole life. She has studied yoga in India and trained with the Devon School of Yoga, gaining her diploma in 2015. She teaches an holistic and eclectic approach, with a focus on precision and alignment. She encourages breath and movement coordination with an emphasis on holding and working within the pose.
Kara will lead the session for all levels offering a challenge for the seasoned yogi and options for beginners.
With two Yoga Brunches planned so far, (and hopes to have ongoing classes in the future), each session will incorporate a different wholesome meal to energise participants after the yoga session…
Kara Hulin – More Info
A few FAQs…
Here's a break down of the session
10am – 11am – Yoga session
11am – 11.15am – break
11.15am – 1pm – breakfast
Are yoga mats provided?
– Yes!
What type of yoga is it?
This will be a flowing Hatha yoga class to stretch, strengthen, and energise the body and clear the mind! We will focus on breath, basic alignment and presence. The session will be adapted to suit all levels of ability.
What should I wear?
– Wear loose fitting yoga clothes but, bring something to change into for breakfast if you want
Is there a break in between yoga and brunch? Should I get changed in between?
– There will be approximately a 15 minute changeover where participants can get changed (if they wish) and make their way into the kitchen
How many places are there?
– Currently there are 18 places (this is the maximum the dining room holds)
Is it a help yourself meal, or are we being served?
– It's a sharing breakfast, we will plate some things up and some things will be on the table
Can I eat as much as I want, or eat what I get on my plate?
– Eat as much as you want until things run out!
Sample Menu
Shakshuka (baked eggs in tomato ragu) with kale and lemon with sourdough toast
Homemade granola with yoghurt, seasonal compote and fruit salad
Oat Pancakes with honey and fruit
Avocado on sourdough with roast tomatoes and feta
Scrambled eggs on sourdough with roasted Portobello mushrooms
(Brunch will always include coffee, teas and juice)
Please note: We are more than happy to cater for vegetarians, vegans and we will have gluten free options
Book for any of the 3 sessions in advance to get an early bird discount, and enjoy the whole experience for a fraction of the price!
Why not sign up you and a mate, or give a Yoga Brunch as a present?
Whatever your motivation you'll have a thoroughly enjoyable time and are sure to make friends in the process!
Buy your tickets below…
Tickets Available Below:


Brown Paper Tickets Ticket Widget Loading…

Click Here to visit the Brown Paper Tickets event page.
REGULAR: £17.50 (limited availability)
SPECIAL OFFER: 2 FOR £30 (limited availability)
Please Note: there is a booking fee of 5%
#comkitchen